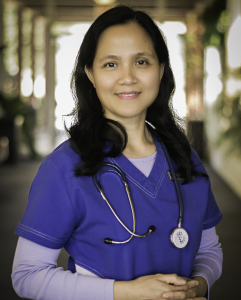 "To the best of my ability, I treat each and everyone as part of this big family – with respect, compassion, understanding, and integrity while helping them achieve their potential and receive optimal care."
Fleur has been a nurse for 23 years in various clinical and academic settings. She earned her Bachelors of Science in Nursing from Centro Escolar University, Manila, Philippines. She worked as a nurse for the Philippine's Red Cross and later became a Pediatric Nurse at the Philippine Heart Center. Then, she earned her Masters in Nurse from Ateneo De Davao University, Philippines and had worked in several positions in the academe. Eventually, Fleur migrated to the United States and worked in various areas; finally, landing here at Open Arms ADHC, where she states she has expanded her experience and knowledge while working in our Nursing Department.
---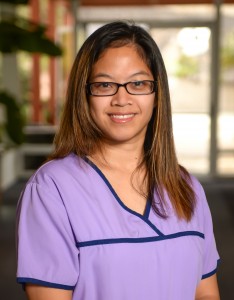 "I feel great satisfaction being in a profession that allows me to help and care for people"
Crystal completed her studies at the University of Cordilleras, where she received her Bachelor's of Science in Nursing. Fairly new to Healthcare, young and passionate (as she describes herself), she continues to expand her knowledge and experience by contributing her services in a skilled nursing facility, additional to working here at Open Arms.